3D Printing
Lunar Regolith
And more
Developing innovative technologies for the New Space economy and Earth markets
Fusion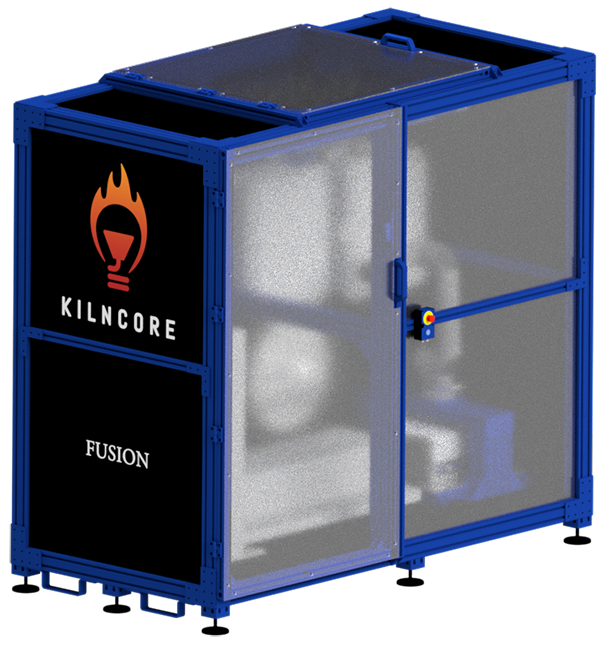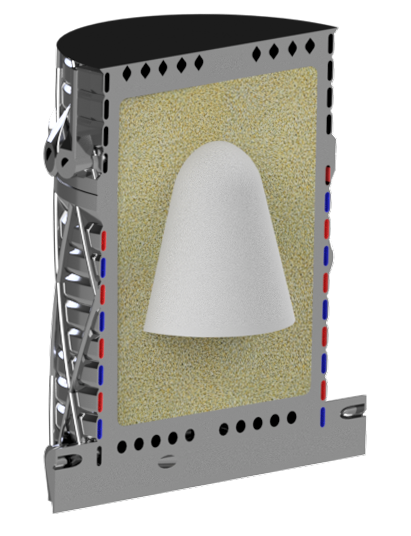 Fusion is a novel, patented 3d printing approach. Layers of powders are deposited then moved under a 500-tons cylinder (planned) to close a volume which is then pressurized and heated to extreme conditions under inert gas.
This allows not only the manufacturing of highly refractory objects, but also in-situ material production: deposit the proper mix of material and make it react in-place (e.g. Ta + C). Applications include thermal and high-velocity shielding tiles, and nozzle components.
Preliminary technical specifications:
- Build volume: 6" diameter, 6" height
- Pressing to >40 ksi (planned)
- Sintering to >1,600 Celcius
Price for 2 ksi version:
750k USD / 750k EUR / 1m CAD
Status: coming online in 2023
Volcano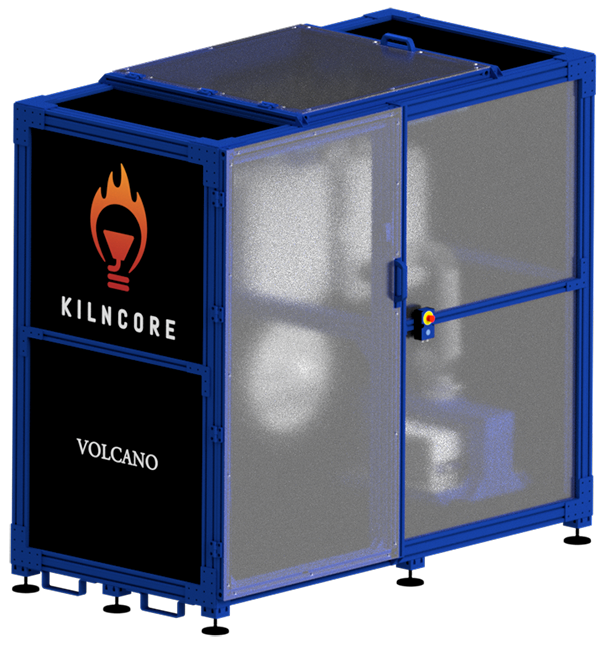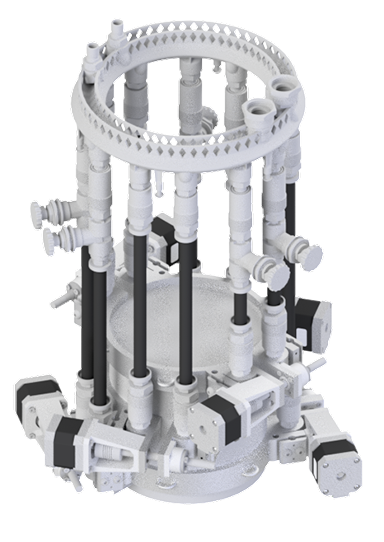 Volcano is a patented approach that combines 3d printing and molten regolith electrolysis, allowing better efficiency than doing each separately.
It features a liquid-cooled hot-end, with 6 independant high-amperage motorized electrodes, and continuous pressurized raw material feeding.
Interchangeable nozzles allows processing different raw granules using the most appropriate material.
Preliminary technical specifications:
- Operating temp.: 1,600 Celcius
- Build volume: >50cm x 50cm x 50cm
- 500 ~ 1000 A per electrode
- 42 kW available power
- 6" diameter, 6" height nozzles
Status: waiting for parts from Kilncore Fusion
News
March 9th, 2023:

Kilncore receives financial support from the Governement of Québec to mature a technology for residual metal powders processing in collaboration with FusiA Groupe and CRIAQ.

January 20th, 2023:

Kilncore is awarded a contribution from the Canadian Space Agency for the development of Kilncore's Fusion platform, as part of the Space Technology Development Program.
Contact us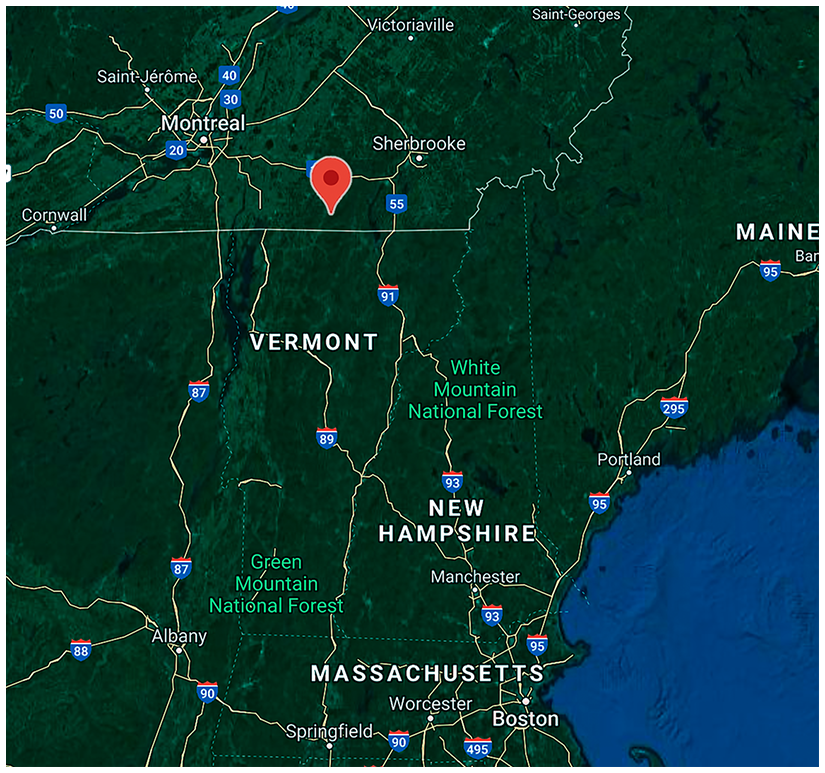 Kilncore has a research facility in Sutton, Québec, Canada, near the Vermont border.
Reach us at:
info@kilncore.space