3D Printing
Lunar Regolith
And more
Developing innovative technologies for the New Space economy and Earth markets
Volcano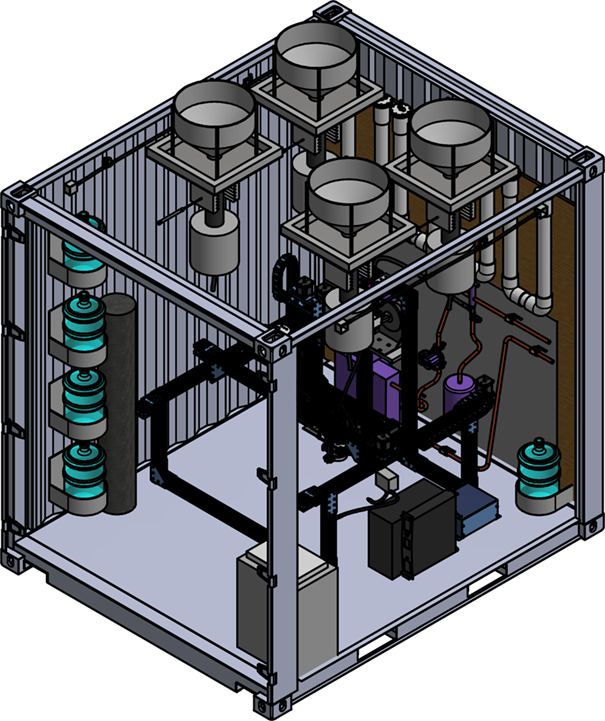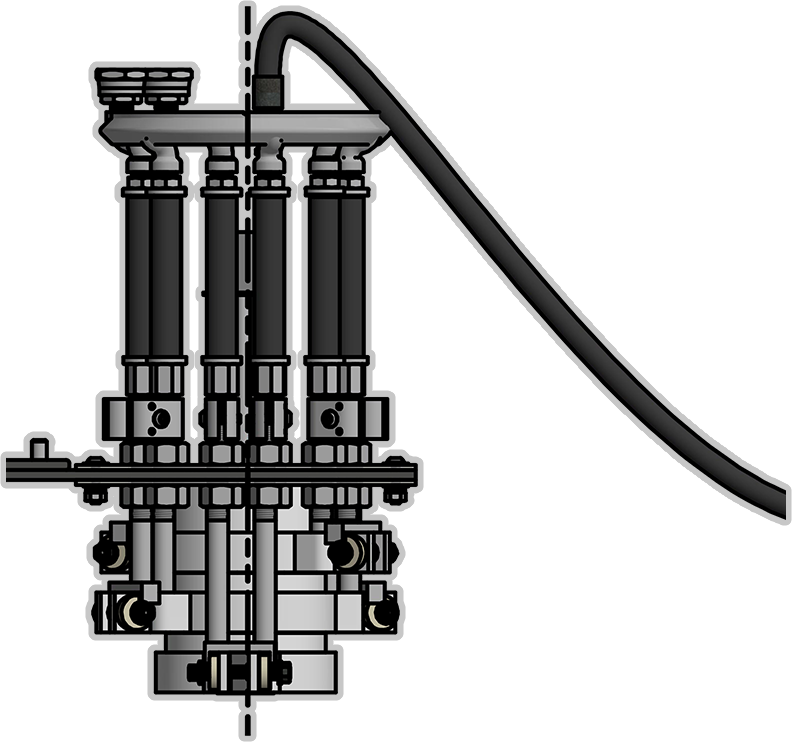 Volcano is a patented approach that combines 3d printing and molten regolith electrolysis, allowing better efficiency than doing each separately.
It features a liquid-cooled hot-end, with 6 independant high-amperage electrodes, and continuous pressurized raw material feeding.
Interchangeable nozzles allows processing different raw granules using the most appropriate material.
Preliminary technical specifications:
- Operating temp.: 1,600 Celcius
- Build volume: >50cm x 50cm x 50cm
- 500 ~ 1000 A per electrode
- 42 kW available power
- 4" diameter, 4" height nozzles
Status: being built
Fusion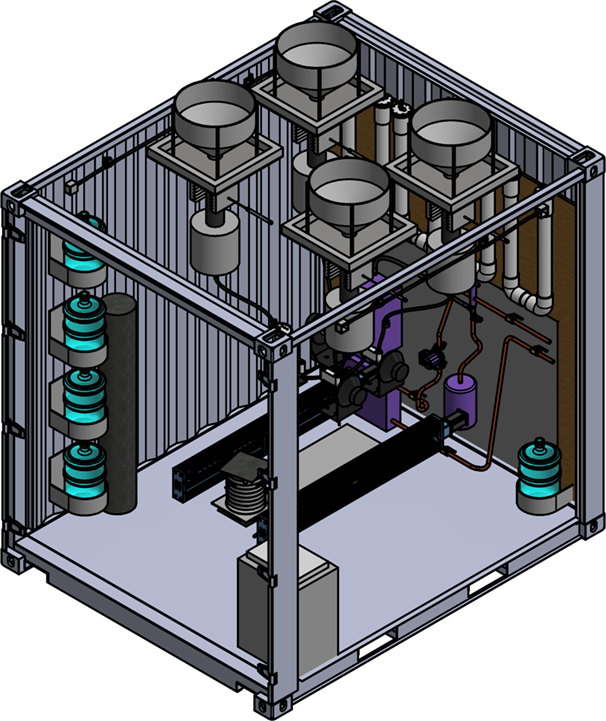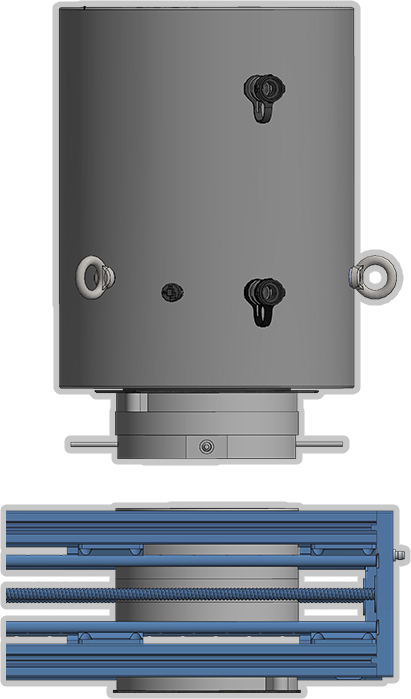 Fusion is a novel, patented 3d printing approach. Layers of powders are deposited then moved under a 500-tons cylinder to close a volume which is then pressurized and heated to extreme conditions under inert gas.
This allows not only the manufacturing of highly refractory objects, but also in-situ material production: deposit the proper mix of material and make it react in-place (e.g. Ta + C). Applications include thermal and high-velocity shielding tiles, and nozzle components.
Preliminary technical specifications:
- Build volume: 4" diameter, 4" height
- Pressing to >40 ksi
- Sintering to >1,600 Celcius
Status: finalizing design
SpaceCUBE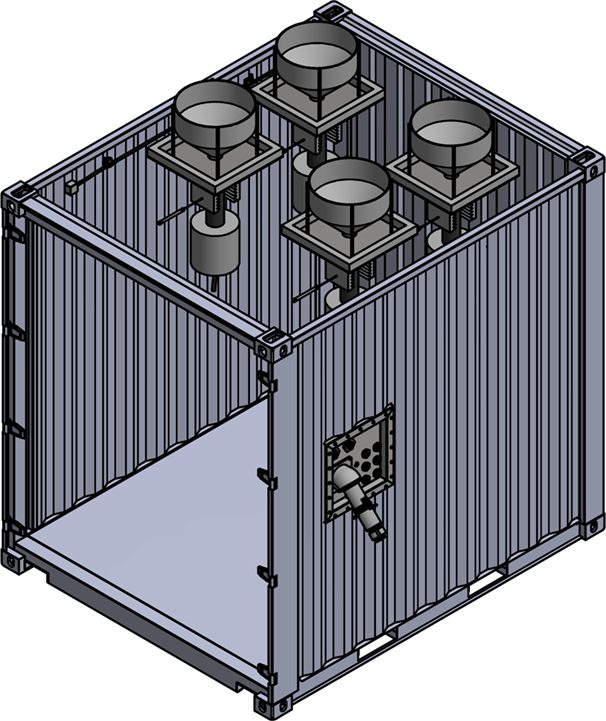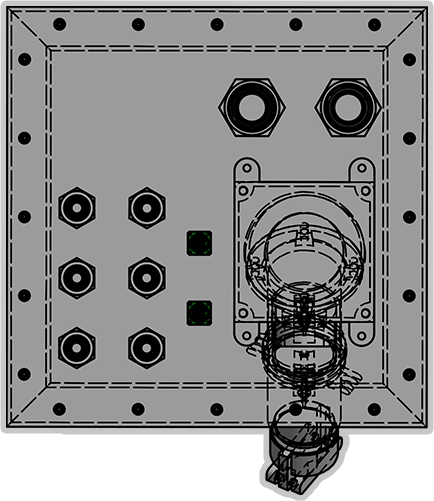 SpaceCUBE is the common platform underlying both Volcano and Fusion.
Based on a 10' shipping container, it features easily replaceable, gas-tight access boxes that can support a variety of usages.
While we put 4 feeding funnels on top, the same ports could be used for a satellite dish, or instruments, or anything your technology needs.
Until standards are selected for space power, water, oxygen, hydrogen, and heat exchanges, we are using basic placeholders.
More info can be found at:
github.com/kilncore/spacecube
Status: idea exploration
Contact us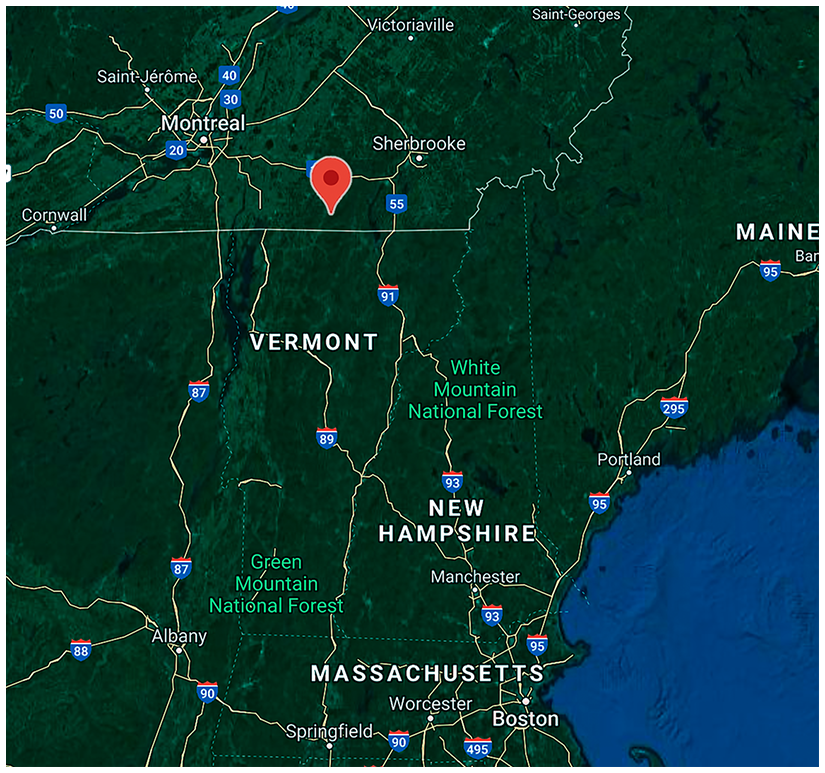 Kilncore has a research facility in Sutton, Québec, Canada, near the Vermont border.
Reach us at:
info@kilncore.space